PokerStars "SCOOP 2018" serija bus rekordinė - garantuojami 65 milijonai dolerių

PokerNews LT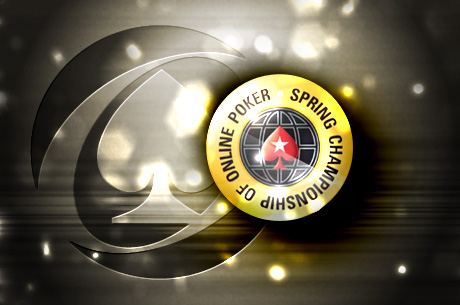 Lygiai prieš dešimt metų internetinio pokerio lyderis PokerStars pristatė "Spring Championship of Online Poker" (SCOOP) čempionatą. Jubiliejui paminėti, šiemet ši serija bus didelė kaip niekad - garantuojami net 65 milijonai dolerių bendrame turnyrų priziniame fonde. Be to, kiekvieną čempionato dieną vyks mažiausiai bent po vieną turnyrą, kurio priziniame fonde bus nemažiau nei vienas milijonas dolerių.
Rekordinė SCOOP serija prasidės gegužės 6 dieną ir tęsis iki gegužės 21. Kaip ir visuomet, žaidėjai bus kviečiami rinktis iš "Low", "Medium" ir "High" lygių. Iš viso tvarkaraštyje patvirtinti yra 183 turnyrai.
SCOOP serijoje taip pat bus išdalinti 5 "Platinum Pass", kurių vieno vertė siekia net 30,000 dolerių. Pasus gaus trijų skirtingų pagrindinių turnyrų laimėtojai, lyderių lentelės nugalėtojas bei "All In Shootout" turnyro laimėtojas. Papildomai, daugiausiai reitingo taškų surinkę žaidėjai taip pat bus apdovanoti solidžiais piniginiais prizais.
SCOOP lyderių lentelės prizai:
| Vieta | Aukštas | Vidutinis | Žemas |
| --- | --- | --- | --- |
| 1 | $10,000 | $7,500 | $5,000 |
| 2 | $7,500 | $5,000 | $2,500 |
| 3 | $5,000 | $2,500 | $1,500 |
| 4 | | $1,500 | $1,000 |
| 5 | | $1,000 | $500 |
| 6th-10th | | $500 | $250 |
| 11th-25th | | | $100 |
2018 PokerStars SCOOP Tvarkaraštis
| Data | Laikas (EST) | Turnyras | Garantija |
| --- | --- | --- | --- |
| Varies | Varies | SCOOP-01-L - $2.20 NLHE [Phase 1] | $150,000 |
| | | SCOOP-01-M - $22 NLHE [Phase 1] | $1 million |
| | | SCOOP-01-H - $215 NLHE [Phase 1] | $1.5 million |
| Gegužės 6 | 8:00 | SCOOP-02-L - $11 NLHE [8-Max, Mini Sunday Kickoff SE] | $100,000 |
| | 8:00 | SCOOP-02-M - $109 NLHE [8-Max, Sunday Kickoff SE] | $250,000 |
| | 8:00 | SCOOP-02-H - $1,050 NLHE [8-Max] | $500,000 |
| | | | |
| | 10:30 | SCOOP-03-L - $22 NLHE [Progressive KO] | $250,000 |
| | 10:30 | SCOOP-03-M - $215 NLHE [Progressive KO, Sunday Warm-Up SE] | $750,000 |
| | 10:30 | SCOOP-03-H - $2,100 NLHE [Progressive KO] | $1 million |
| | | | |
| | 13:00 | SCOOP-04-L - $22 NLHE [Mini Sunday Million SE] | $200,000 |
| | 13:00 | SCOOP-04-M - $215 NLHE [Sunday Million SE] | $1 million |
| | 13:00 | SCOOP-04-H - $2,100 NLHE | $1 million |
| | | | |
| | 15:00 | SCOOP-05-L - $22 PLO [6-Max] | $100,000 |
| | 15:00 | SCOOP-05-M - $215 PLO [6-Max] | $250,000 |
| | 15:00 | SCOOP-05-H - $2,100 PLO [6-Max] | $500,000 |
| | | | |
| | 16:30 | SCOOP-06-L - $11 NLHE [6-Max] | $50,000 |
| | 16:30 | SCOOP-06-M - $109 NLHE [6-Max] | $200,000 |
| | 16:30 | SCOOP-06-H - $1,050 NLHE [6-Max] | $400,000 |
| | | | |
| Gegužės 7 | 11:00 | SCOOP-07-L - $22 NLO8 [6-Max, Progressive KO] | $50,000 |
| | 11:00 | SCOOP-07-M - $215 NLO8 [6-Max, Progressive KO] | $100,000 |
| | 11:00 | SCOOP-07-H - $2,100 NLO8 [6-Max, Progressive KO] | $200,000 |
| | | | |
| | 13:00 | SCOOP-08-L - $11 NLHE [8-Max, Progressive KO] | $150,000 |
| | 13:00 | SCOOP-08-M - $109 NLHE [8-Max, Progressive KO] | $400,000 |
| | 13:00 | SCOOP-08-H - $1,050 NLHE [8-Max, Progressive KO] | $1 million |
| | | | |
| | 15:00 | SCOOP-09-L - $11 HORSE | $30,000 |
| | 15:00 | SCOOP-09-M - $109 HORSE | $75,000 |
| | 15:00 | SCOOP-09-H - $1,050 HORSE | $150,000 |
| | | | |
| Gegužės 8 | 11:00 | SCOOP-10-L - $22 Razz | $35,000 |
| | 11:00 | SCOOP-10-M - $215 Razz | $75,000 |
| | 11:00 | SCOOP-10-H - $2,100 Razz | $150,000 |
| | | | |
| | 13:00 | SCOOP-11-L - $11 NLHE | $100,000 |
| | 13:00 | SCOOP-11-M - $109 NLHE [Mini Super Tuesday SE] | $350,000 |
| | 13:00 | SCOOP-11-H - $1,050 NLHE [Super Tuesday SE] | $1 million |
| | | | |
| | 16:00 | SCOOP-12-L - $5.50 NLHE [6-Max, Progressive KO, Win the Button] | $50,000 |
| | 16:00 | SCOOP-12-M - $55 NLHE [6-Max, Progressive KO, Win the Button] | $200,000 |
| | 16:00 | SCOOP-12-H - $530 NLHE [6-Max, Progressive KO, Win the Button] | $400,000 |
| | | | |
| Gegužės 9 | 11:00 | SCOOP-13-L - $22 Triple Draw | $30,000 |
| | 11:00 | SCOOP-13-M - $215 Triple Draw | $60,000 |
| | 11:00 | SCOOP-13-H - $2,100 Triple Draw | $175,000 |
| | | | |
| | 13:00 | SCOOP-14-L - $215 NLHE [8-Max, High Roller] | $1 million |
| | 13:00 | SCOOP-14-M - $2,100 NLHE [8-Max, High Roller] | $1 million |
| | 13:00 | SCOOP-14-H - $25,000 NLHE [8-Max, High Roller] | $2.5 million |
| | | | |
| | 15:00 | SCOOP-15-L - $5.50+R PLO [6-Max] | $50,000 |
| | 15:00 | SCOOP-15-M - $55+R PLO [6-Max] | $100,000 |
| | 15:00 | SCOOP-15-H - $530+R PLO [6-Max] | $250,000 |
| | | | |
| | 16:30 | SCOOP-16-L - $55 NLHE [6-Max, Turbo, High Roller] | $150,000 |
| | 16:30 | SCOOP-16-M - $530 NLHE [6-Max, Turbo, High Roller] | $300,000 |
| | 16:30 | SCOOP-16-H - $5,200 NLHE [6-Max, Turbo, High Roller] | $500,000 |
| | | | |
| Gegužės 10 | 11:00 | SCOOP-17-L - $22 FLHE [6-Max] | $25,000 |
| | 11:00 | SCOOP-17-M - $215 FLHE [6-Max] | $50,000 |
| | 11:00 | SCOOP-17-H - $2,100 FLHE [6-Max] | $150,000 |
| | | | |
| | 13:00 | SCOOP-18-L - $11 NLHE [Progressive KO] | $150,000 |
| | 13:00 | SCOOP-18-M - $109 NLHE [Progressive KO, Mini Thursday Thrill SE] | $500,000 |
| | 13:00 | SCOOP-18-H - $1,050 NLHE [Progressive KO, Thursday Thrill SE] | $1 million |
| | | | |
| | 16:00 | SCOOP-19-L - $22 NLHE [6-Max] | $100,000 |
| | 16:00 | SCOOP-19-M - $215 NLHE [6-Max] | $250,000 |
| | 16:00 | SCOOP-19-H - $2,100 NLHE [6-Max] | $500,000 |
| | | | |
| Gegužės 11 | 11:00 | SCOOP-20-L - $11 PLO8 [8-Max] | $25,000 |
| | 11:00 | SCOOP-20-M - $109 PLO8 [8-Max] | $75,000 |
| | 11:00 | SCOOP-20-H - $1,050 PLO8 [8-Max] | $150,000 |
| | | | |
| | 13:00 | SCOOP-21-L - $22 NLHE | $150,000 |
| | 13:00 | SCOOP-21-M - $215 NLHE | $400,000 |
| | 13:00 | SCOOP-21-H - $2,100 NLHE | $1 million |
| | | | |
| | 15:30 | SCOOP-22-L - $22 NLHE [6-Max, Shootout] | $50,000 |
| | 15:30 | SCOOP-22-M - $215 NLHE [6-Max, Shootout] | $150,000 |
| | 15:30 | SCOOP-22-H - $2,100 NLHE [6-Max, Shootout] | $300,000 |
| | | | |
| | 17:30 | SCOOP-23-L - $5.50 5-Card NLO [6-Max, Turbo] | $20,000 |
| | 17:30 | SCOOP-23-M - $55 5-Card NLO [6-Max, Turbo] | $50,000 |
| | 17:30 | SCOOP-23-H - $530 5-Card NLO [6-Max, Turbo] | $150,000 |
| | | | |
| Gegužės 12 | 11:00 | SCOOP-24-L - $22 8-Game | $40,000 |
| | 11:00 | SCOOP-24-M - $215 8-Game | $100,000 |
| | 11:00 | SCOOP-24-H - $2,100 8-Game | $250,000 |
| | | | |
| | 13:00 | SCOOP-25-L - $5.50+R NLHE | $125,000 |
| | 13:00 | SCOOP-25-M - $55+R NLHE | $250,000 |
| | 13:00 | SCOOP-25-H - $530+R NLHE | $400,000 |
| | | | |
| | 14:30 | SCOOP-26-L - $11 FLO8 [8-Max] | $25,000 |
| | 14:30 | SCOOP-26-M - $109 FLO8 [8-Max] | $50,000 |
| | 14:30 | SCOOP-26-H - $1,050 FLO8 [8-Max] | $125,000 |
| | | | |
| | 16:00 | SCOOP-27-L - $11 NLHE [6-Max, Progressive KO, Turbo] | $125,000 |
| | 16:00 | SCOOP-27-M - $109 NLHE [6-Max, Progressive KO, Turbo] | $350,000 |
| | 16:00 | SCOOP-27-H - $1,050 NLHE [6-Max, Progressive KO, Turbo] | $1 million |
| | | | |
| Gegužės 13 | 5:00 | SCOOP-28-L - $5.50 NLHE | $30,000 |
| | 5:00 | SCOOP-28-M - $55 NLHE | $100,000 |
| | 5:00 | SCOOP-28-H - $530 NLHE | $200,000 |
| | | | |
| | 8:00 | SCOOP-29-L - $11 NLHE [8-Max, Progressive KO, Mini Sunday Kickoff SE] | $75,000 |
| | 8:00 | SCOOP-29-M - $109 NLHE [8-Max, Progressive KO, Sunday Kickoff SE] | $250,000 |
| | 8:00 | SCOOP-29-H - $1,050 NLHE [8-Max, Progressive KO] | $500,000 |
| | | | |
| | 10:30 | SCOOP-30-L - $22 NLHE [6-Max] | $150,000 |
| | 10:30 | SCOOP-30-M - $215 NLHE [6-Max, Sunday Warm-Up SE] | $500,000 |
| | 10:30 | SCOOP-30-H - $2,100 NLHE [6-Max] | $ 1 million |
| | | | |
| | 13:00 | SCOOP-31-L - $5.50 NLHE | $50,000 |
| | 13:00 | SCOOP-31-M - $55 NLHE [Mini Sunday Million SE] | $250,000 |
| | 13:00 | SCOOP-31-H - $530 NLHE [Sunday Million SE] | $1 million |
| | | | |
| | 15:00 | SCOOP-32-L - $109 PLO [6-Max, High Roller] | $200,000 |
| | 15:00 | SCOOP-32-M - $1,050 PLO [6-Max, High Roller] | $500,000 |
| | 15:00 | SCOOP-32-H - $10,300 PLO [6-Max, High Roller] | $1 million |
| | | | |
| Gegužės 14 | 11:00 | SCOOP-33-L - $11 Stud8 | $20,000 |
| | 11:00 | SCOOP-33-M - $109 Stud8 | $50,000 |
| | 11:00 | SCOOP-33-H - $1,050 Stud8 | $150,000 |
| | | | |
| | 13:00 | SCOOP-34-L - $5.50 NLHE [6-Max, Progressive KO] | $75,000 |
| | 13:00 | SCOOP-34-M - $55 NLHE [6-Max, Progressive KO] | $250,000 |
| | 13:00 | SCOOP-34-H - $530 NLHE [6-Max, Progressive KO] | $1 million |
| | | | |
| | 15:00 | SCOOP-35-L - $11 5-Card NLO8 [6-Max] | $40,000 |
| | 15:00 | SCOOP-35-M - $109 5-Card NLO8 [6-Max] | $100,000 |
| | 15:00 | SCOOP-35-H - $1,050 5-Card NLO8 [6-Max] | $200,000 |
| | | | |
| Gegužės 15 | 10:00 | SCOOP-36-L - $5.50 NLHE [Deep Stacks] | $50,000 |
| | 10:00 | SCOOP-36-M - $55 NLHE [Deep Stacks] | $200,000 |
| | 10:00 | SCOOP-36-H - $530 NLHE [Deep Stacks] | $400,000 |
| | | | |
| | 13:00 | SCOOP-37-L - $22 NLHE [8-Max] | $150,000 |
| | 13:00 | SCOOP-37-M - $215 NLHE [8-Max, Mini Super Tuesday SE] | $400,000 |
| | 13:00 | SCOOP-37-H - $2,100 NLHE [8-Max, Super Tuesday SE] | $1 million |
| | | | |
| | 15:00 | SCOOP-38-L - $5.50 PLO [4-Max, Progressive KO] | $50,000 |
| | 15:00 | SCOOP-38-M - $55 PLO [4-Max, Progressive KO] | $100,000 |
| | 15:00 | SCOOP-38-H - $530 PLO [4-Max, Progressive KO] | $200,000 |
| | | | |
| Gegužės 16 | 11:00 | SCOOP-39-L - $11 NLO8 [6-Max] | $25,000 |
| | 11:00 | SCOOP-39-M - $109 NLO8 [6-Max] | $75,000 |
| | 11:00 | SCOOP-39-H - $1,050 NLO8 [6-Max] | $175,000 |
| | | | |
| | 13:00 | SCOOP-40-L - $55 NLHE [8-Max, High Roller] | $200,000 |
| | 13:00 | SCOOP-40-M - $530 NLHE [8-Max, High Roller] | $500,000 |
| | 13:00 | SCOOP-40-H - $5,200 NLHE [8-Max, High Roller] | $1 million |
| | | | |
| | 14:30 | SCOOP-41-L - $22 HORSE | $30,000 |
| | 14:30 | SCOOP-41-M - $215 HORSE | $75,000 |
| | 14:30 | SCOOP-41-H - $2,100 HORSE | $200,000 |
| | | | |
| | 16:00 | SCOOP-42-L - $22 NLHE [Heads-Up] | $40,960 |
| | 16:00 | SCOOP-42-M - $215 NLHE [Heads-Up] | $102,400 |
| | 16:00 | SCOOP-42-H - $2,100 NLHE [Heads-Up] | $256,000 |
| | | | |
| | 19:00 | SCOOP-43-L - $11 NLHE | $50,000 |
| | 19:00 | SCOOP-43-M - $109 NLHE | $150,000 |
| | 19:00 | SCOOP-43-H - $1,050 NLHE | $300,000 |
| | | | |
| Gegužės 17 | 10:00 | SCOOP-44-L - $5.50 NLHE [6-Max] | $50,000 |
| | 10:00 | SCOOP-44-M - $55 NLHE [6-Max] | $150,000 |
| | 10:00 | SCOOP-44-H - $530 NLHE [6-Max] | $350,000 |
| | | | |
| | 13:00 | SCOOP-45-L - $22 NLHE [8-Max, Progressive KO], $200K Gtd | $200,000 |
| | 13:00 | SCOOP-45-M - $215 NLHE [8-Max, Progressive KO, Mini Thursday Thrill SE] | $500,000 |
| | 13:00 | SCOOP-45-H - $2,100 NLHE [8-Max, Progressive KO, Thursday Thrill SE] | $1 million |
| | | | |
| | 15:00 | SCOOP-46-L - $5.50 8-Game | $10,000 |
| | 15:00 | SCOOP-46-M - $55 8-Game | $40,000 |
| | 15:00 | SCOOP-46-H - $530 8-Game | $100,000 |
| | | | |
| Gegužės 18 | 9:00 | SCOOP-47-L - $5.50 NLHE [8-Max] | $30,000 |
| | 9:00 | SCOOP-47-M - $55 NLHE [8-Max] | $100,000 |
| | 9:00 | SCOOP-47-H - $530 NLHE [8-Max] | $200,000 |
| | | | |
| | 11:00 | SCOOP-48-L - $22 PLO [6-Max, Win the Button] | $75,000 |
| | 11:00 | SCOOP-48-M - $215 PLO [6-Max, Win the Button] | $150,000 |
| | 11:00 | SCOOP-48-H - $2,100 PLO [6-Max, Win the Button] | $400,000 |
| | | | |
| | 13:00 | SCOOP-49-L - $11 NLHE | $60,000 |
| | 13:00 | SCOOP-49-M - $109 NLHE | $200,000 |
| | 13:00 | SCOOP-49-H - $1,050 NLHE | $1 million |
| | | | |
| | 14:30 | SCOOP-50-L - $11 FL Badugi | $15,000 |
| | 14:30 | SCOOP-50-M - $109 FL Badugi | $30,000 |
| | 14:30 | SCOOP-50-H - $1,050 FL Badugi | $60,000 |
| | | | |
| | 16:00 | SCOOP-51-L - $5.50 NLHE [3-Max, Progressive KO, Zoom, Turbo] | $75,000 |
| | 16:00 | SCOOP-51-M - $55 NLHE [3-Max, Progressive KO, Zoom, Turbo] | $250,000 |
| | 16:00 | SCOOP-51-H - $530 NLHE [3-Max, Progressive KO, Zoom, Turbo] | $500,000 |
| | | | |
| Gegužės 19 | 11:00 | SCOOP-52-L - $11 Stud | $15,000 |
| | 11:00 | SCOOP-52-M - $109 Stud | $30,000 |
| | 11:00 | SCOOP-52-H - $1,050 Stud | $60,000 |
| | | | |
| | 13:00 | SCOOP-53-L - $5.50 NLHE [8-Max, Progressive KO, Win the Button] | $100,000 |
| | 13:00 | SCOOP-53-M - $55 NLHE [8-Max, Progressive KO, Win the Button] | $300,000 |
| | 13:00 | SCOOP-53-H - $530 NLHE [8-Max, Progressive KO, Win the Button] | $1 million |
| | | | |
| | 15:00 | SCOOP-54-L - $22 NLHE [4-Max] | $100,000 |
| | 15:00 | SCOOP-54-M - $215 NLHE [4-Max] | $250,000 |
| | 15:00 | SCOOP-54-H - $2,100 NLHE [4-Max] | $500,000 |
| | | | |
| | 16:30 | SCOOP-55-L - $5.50 NLO8 [8-Max] | $20,000 |
| | 16:30 | SCOOP-55-M - $55 NLO8 [8-Max] | $60,000 |
| | 16:30 | SCOOP-55-H - $530 NLO8 [8-Max] | $125,000 |
| | | | |
| Gegužės 20 | 8:00 | SCOOP-56-L - $5.50 NLHE [Mini Sunday Kickoff SE] | $50,000 |
| | 8:00 | SCOOP-56-M - $55 NLHE [Sunday Kickoff SE] | $175,000 |
| | 8:00 | SCOOP-56-H - $530 NLHE | $400,000 |
| | | | |
| | 11:00 | SCOOP-57-L - $22 NLHE [8-Max] | $200,000 |
| | 11:00 | SCOOP-57-M - $215 NLHE [8-Max, Sunday Warm-Up SE] | $500,000 |
| | 11:00 | SCOOP-57-H - $2,100 NLHE [8-Max] | $1 million |
| | | | |
| | 12:30 | SCOOP-01-L - $2.20 NLHE [Phase 2] | $150,000 |
| | 12:30 | SCOOP-01-M - $22 NLHE [Phase 2] | $1 million |
| | 12:30 | SCOOP-01-H - $215 NLHE [Phase 2] | $1.5 million |
| | | | |
| | 14:00 | SCOOP-58-L - $109 NLHE [Main Event] | $1.5 million |
| | 14:00 | SCOOP-58-M - $1,050 NLHE [Main Event] | $4 million |
| | 14:00 | SCOOP-58-H - $10,300 NLHE [Main Event] | $5 million |
| | | | |
| | 15:30 | SCOOP-59-L - $11 PLO8 [6-Max] | $30,000 |
| | 15:30 | SCOOP-59-M - $109 PLO8 [6-Max] | $100,000 |
| | 15:30 | SCOOP-59-H - $1,050 PLO8 [6-Max] | $250,000 |
| | | | |
| | 17:00 | SCOOP-60-L - $11 NLHE [Progressive KO, Turbo] | $125,000 |
| | 17:00 | SCOOP-60-M - $109 NLHE [Progressive KO, Turbo] | $400,000 |
| | 17:00 | SCOOP-60-H - $1,050 NLHE [Progressive KO, Turbo] | $1 million |
| | | | |
| Gegužės 21 | 13:00 | SCOOP-61-L - $11 NLHE [8-Max, Progressive KO, Wrap-Up] | $200,000 |
| | 13:00 | SCOOP-61-M - $109 NLHE [8-Max, Progressive KO, Wrap-Up] | $500,000 |
| | 13:00 | SCOOP-61-H - $1,050 NLHE [8-Max, Progressive KO, Wrap-Up] | $1 million |