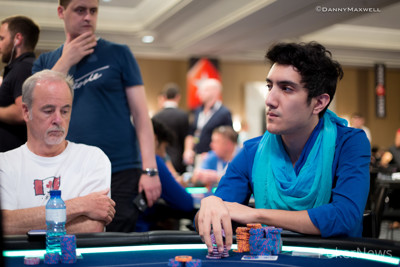 With the board reading





, Laurynas Levinskas moved in to put Ivan Luca at risk. The Argentinian had to call effectively 244,000 in a pot of around 220,000. Luca gave it two minutes of thought before committing the call.
Laurynas Levinskas:



Ivan Luca:


Levinskas couldn't muster up more than a busted flush draw, and Luca scored a big double up.