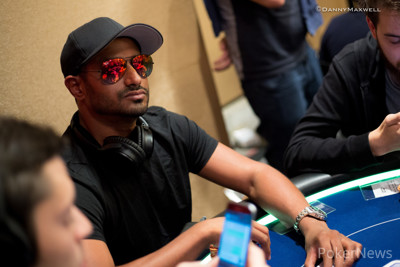 Joseph Cheong opened to 14,000 from early position and there were three callers including Shyam Srinivasan and Ilkin Amirov. The flop came



and Cheong bet 24,000, and got three callers. The turn was the

and it checked to Srinivasan who moved all in for 151,500.
Amirov snap-called and everyone else folded. Amirov turned over a set of deuces with


and Srinivasan was drawing to a wheel with

. The river was the

and Amirov eliminated Amirov to secure himself and the rest of the field €11,695 as a min payout.